Tram traffic on line 3
In summer, tram's test traffic is running on weekdays between Hervanta and Pyynikintori on line 3.
Departures on weekdays from Hervanta 6.22am–7.46pm and Pyynikintori 6.57am–8.24pm.
The first three shifts of Hervanta leave from the Hervanta campus, the remaining shifts leave from Hervantajärvi. Tram run four shifts per hour.
Part of the trams run tutorials and does not take passengers. A tram running the test traffic is identified by a line code 3.
See all the timetibles from Nysse journey planner.
The trip is paid with Nysse's tickets. Cash cannot be used to buy a ticket in the tram.
Read more about tickets in Tampere Tramway.
Actual tram traffic starts on 9 August
In Tampere, we will move to the tram period in stages. The actual tram traffic will start on Monday, August 9, 2021. In this case, all public transport will be on the new route: the tram lines Hervanta - Pyynikintori and Kauppi Kampus - Sorin Square will complement the public transport complex.
Timetables and all the necessary information for travelling can be found on Nysse's website. The information will be added and updated, for example for line codes, once the final decisions have been made.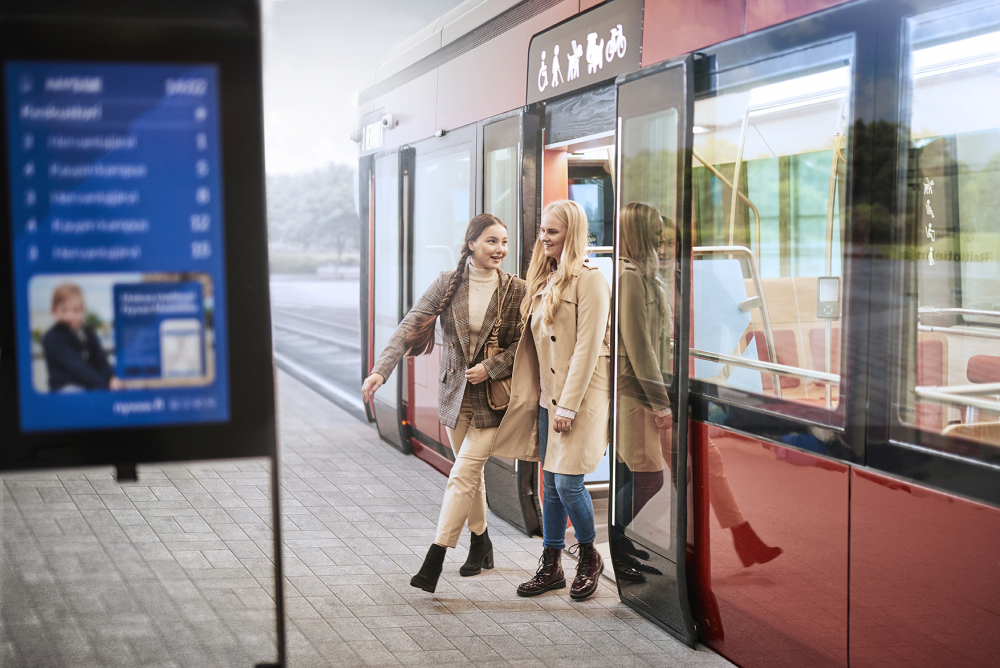 Links and more information