Traffic flow can be affected by many different factors, such as weather conditions, congestion, events or technical disruptions. If your trip is interrupted, you can search for an alternative route using the Journey Planner.
Trips canceled in advance appear overlined in the Journey Planner and other real-time schedule services. You can also check the status of canceled trips on our website.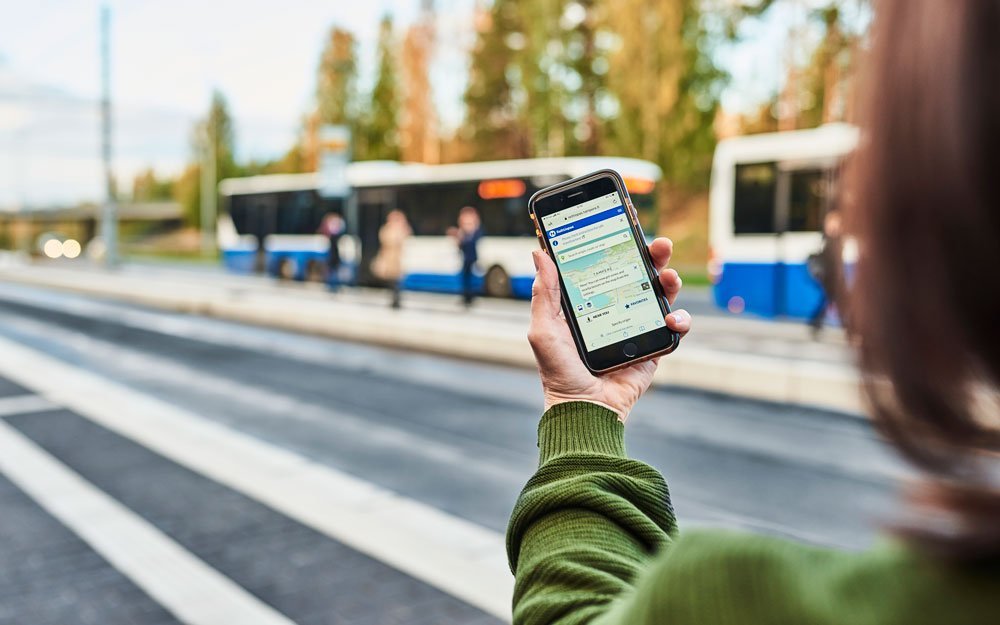 Tram replacement service
The tram service may be interrupted due to, for example, track damage or a technical fault. If the disturbance is estimated to last more than 2 hours, the service can be replaced by buses running on tram route,
The replacement buses do not stop at tram stops. The bus stops are marked with red stop signs and they can be found in the immediate vicinity of the tram stops.
More information