Tickets and fares
Common tickets, many ways to travel
You can use Nysse tickets on trams and buses. Many tickets are also valid on trains.
The service area is divided into six payment zones. The heart of the area is in zones A and B in Tampere which is surrounded by the other zones C, D, E and F. Always select at least two adjacent zones for your ticket.
Confirm the validity of your ticket each time you travel
An inspection fee (€ 80) may be charged for passengers traveling without a ticket.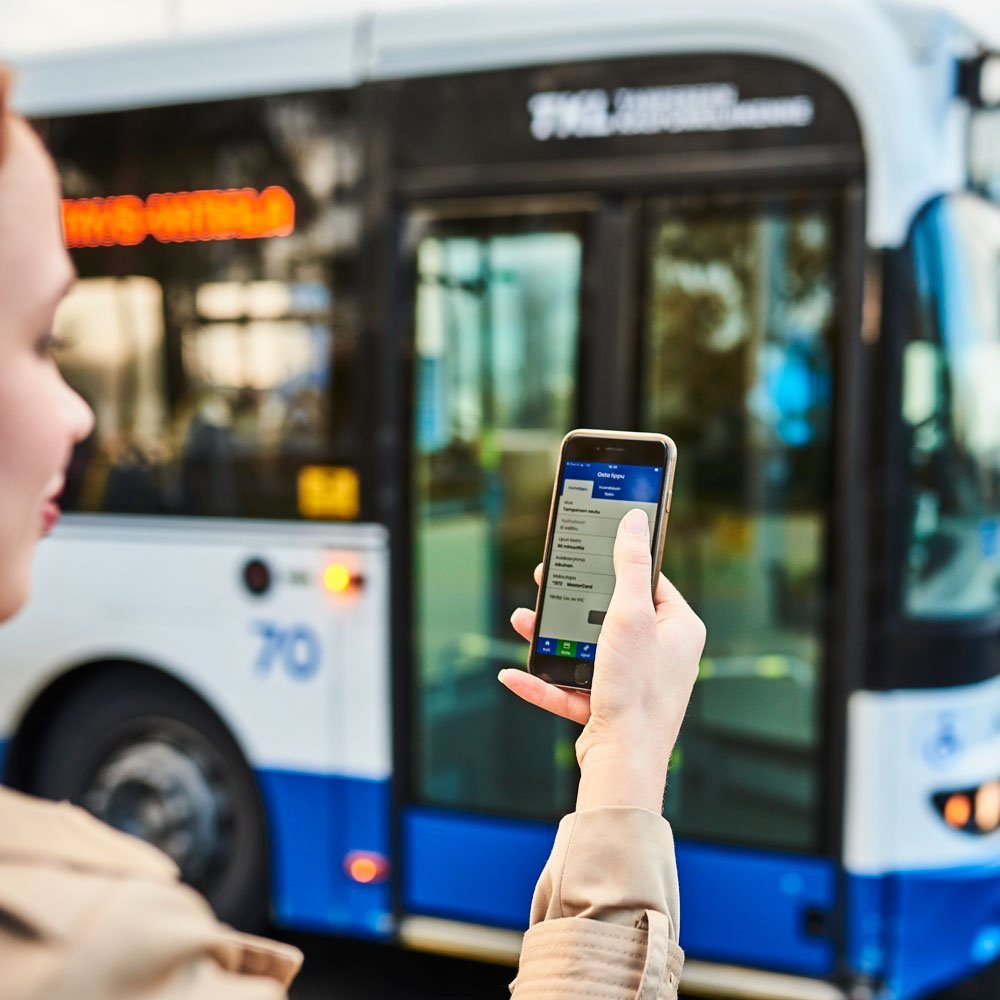 Nella.fi online service
The travel card is most convenient to buy and load in the Nella.fi online store. You can pay for the purchase in online banking, by debit card or mobile payment (Paytrail payment service).
The ticket is available within 2 hours of purchase. The ticket will activate as you use your travel card in the ticket device of a bus, tram or train station. Remember to activate the ticket within 2 weeks.

Sales points