In the middle of the day the traffic is quiet and there are more seats available in buses and trams. If you have turned 65 years, you are entitled to a discount on a single ticket paid with the travel card value. The benefit is worth using!
You will get the discount is automatically with your personal travel card after you have turned 65 years. The benefit is valid daily in all zones from 9 a.m. to 2 p.m.
You can borrow your card inside the discount period to another senior, and outside the discount period to anyone.
If you pay for your friend, the discount is only valid for the first payment. The second payment is charged according to the normal adult fare. When two seniors travel together, they must have their own travel cards to get the discount.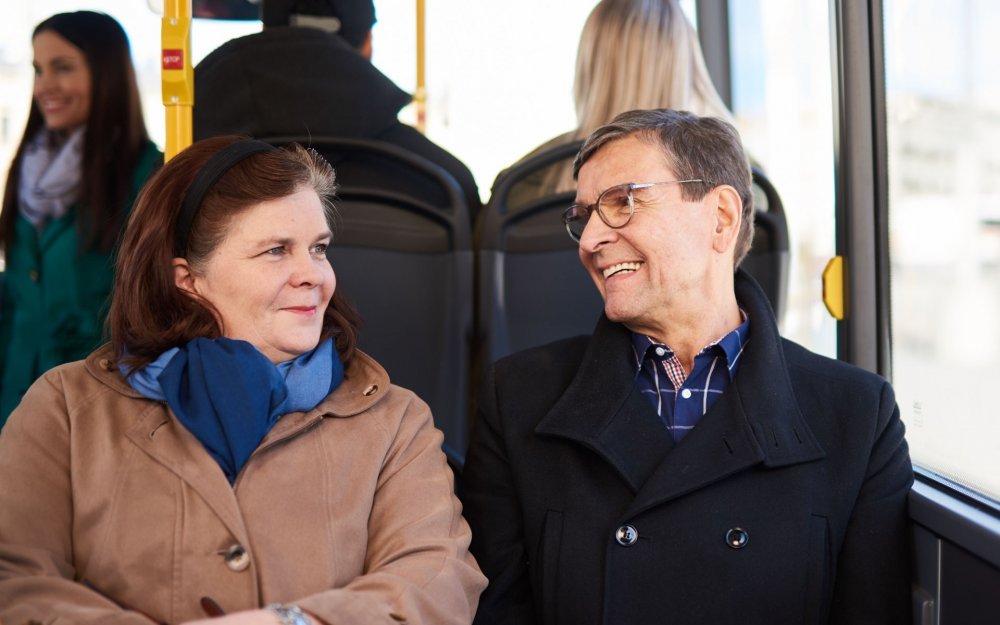 More information