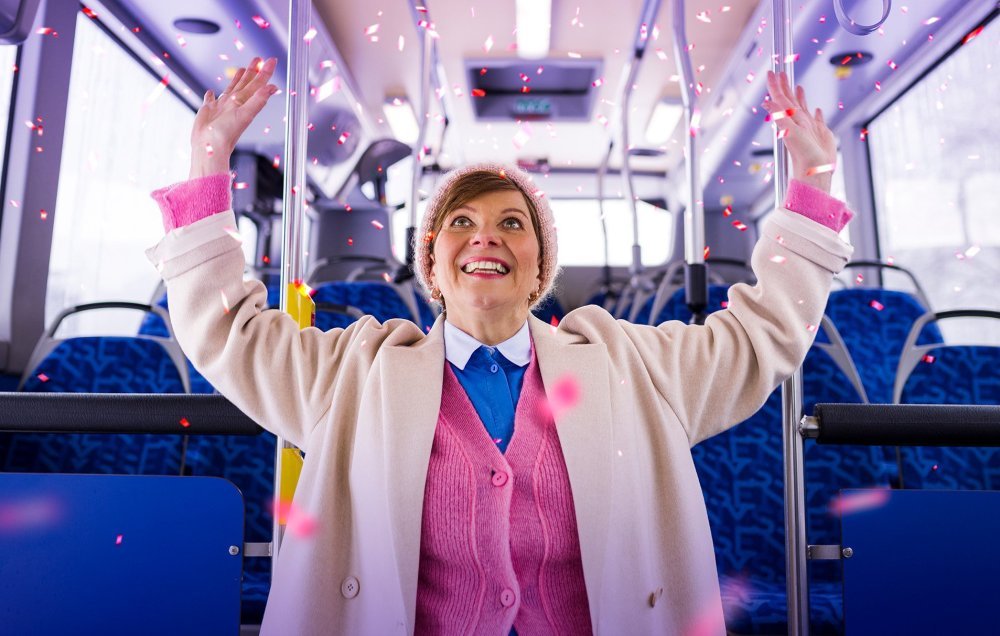 Daytime is the best time to travel
Seniors travel 40% cheaper every day from 9 a.m. to 2 p.m.
In the middle of the day the traffic is quiet and there are more seats available in buses and trams. If you have turned 65 years, you are entitled to a discount on a single ticket paid with the travel card value. The benefit is worth using!
You will get the discount is automatically with your personal travel card after you have turned 65 years. The benefit is valid daily in all zones from 9 a.m. to 2 p.m.
You can borrow your card inside the discount period to another senior, and outside the discount period to anyone.
If you pay for your friend, the discount is only valid for the first payment. The second payment is charged according to the normal adult fare. When two seniors travel together, they must have their own travel cards to get the discount.
Order a travel card or load value to an existing travel card from the Nella.fi online service.
Check out Nysse's new instructional videos
The instructional videos explain how to use
the Nella.fi online service
Nysse Mobiili application
the Nysse journey planner.
The videos provide clear instructions on how, for example, to buy tickets for a travel card, how to work with Nysse Mobiili and how to plan the smoothest route to your destination in the Nysse journey planner.
Moving sustainably, halving emissions
Favour cycling and walking whenever possible. Feel free to also make use of the city bikes!
Use public transport when travelling longer distances.
Combine different modes of transport and try different ways of going about your familiar routes.
The City of Tampere aims to be carbon-neutral by 2030, which means at least halving current traffic emissions. The goal is to increase the share of sustainable modes of transport – walking, cycling and public transport – to 69 per cent. Each of us can influence traffic emissions through our own movement choices.
More information