The student ticket is in the Nysse app
Tampere Region has an abundance of education possibilities as well as active student life. Even large student events have found their place on the shores of Tammerkoski.
A 30-day season ticket for students is available at Nysse Mobiili app. The ticket has an unlimited number of trips and it is valid for selected zones on buses, trams as well as trains. Night fares are not applied.
The season begins from the moment the ticket is purchased. For example, a ticket purchased on 4 January at 3.07 p.m. is valid until 3.07 p.m. on 3 February. A new ticket will cancel out any active seasons, so it is recommended you thoroughly consider the time when you will purchase the ticket.
The ticket can be purchased by full-time students who are 17 and over, whose information is available in the Finnish National Agency for Education's Studyinfo service. The right to a ticket will be checked in Nysse Mobiili or its admin page. The discount price is valid throughout your studies.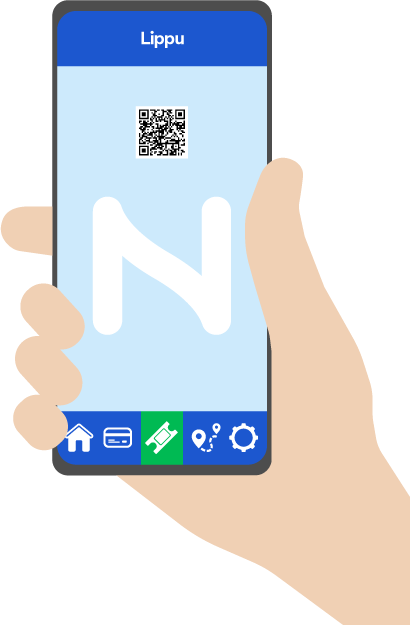 Fares for students
| | | | | | |
| --- | --- | --- | --- | --- | --- |
| Number of zones › | 2 | 3 | 4 | 5 | 6 |
| 30 day season for students, no extra night fare | 42,00 | 55,00 | 63,00 | 79,00 | 87,00 |

Terms
Public transport discounts are available for full-time students, aged 17 or over, who study in an upper secondary school, a vocational institution, a higher education institution or a university. The studies should lead to a vocation or a degree and the duration of the academic year should be at least 8 months. Studen't information must be found from the Finnish National Agency for Education's Studyinfo.
Student discounts are not applicable to people participating in apprenticeship training, labour policy education, folk high school or training courses or to those studying abroad.
More information