The Nysse Event Ticket combines a public transport ticket and an event admission ticket. The event admission ticket includes a Nysse ticket and can be used to travel on buses and trams before and after the event. A separate travel ticket is not needed. The right to travel must be confirmed on each trip.
Joint tickets for Nysse and events
Confirm your right to travel each time you travel
Always show the QR code or bar code on the ticket to the reader at the bottom of the ticket device each time you travel.
In the buses and trams, the ticket device can be found near the entrance. On train journeys, the ticket must be confirmed before boarding the train, as the ticket device is at the station platform.
Show the confirmed match ticket to the ticket inspector if necessary.
Ilves and Tappara Liiga and CHL games
All match tickets and season tickets for the league and CHL matches of Ilves and Tappara in Nokia Arena include the right to travel with Nysse on the day of the home game.
The right to travel with a match ticket is valid on the game days of both Ilves and Tappara. The right to travel starts three hours before the start of the game and ends five hours after the start of the game.
The right to travel is valid on Nysse buses and trams and VR's commuter and long-distance trains between Nokia/Lempäälä/Orivesi/Tesoma–Tampere. Nysse operates in Tampere, Kangasala, Lempäälä, Nokia, Orivesi, Pirkkala, Ylöjärvi and Vesilahti, and tickets are valid throughout the region. In addition, match tickets are valid in Valkeakoski's Nysse traffic, which uses the Nysse ticket system.
Liiga game schedule 2022–2023 >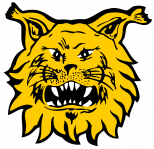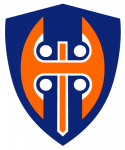 Park your car and continue your journey with Nysse
Do you live out of reach of a bus or tram route? You can still take advantage of the travel benefit included in the match ticket: leave your car in the free access parking area and continue your journey with your match ticket with Nysse!
Park-and-ride parking areas are well connected to public transport. In Tampere, the park-and-ride parking areas are located in Niihama, Ikea, Kaukajärvi, Koivistonkylä, Tesoma and Turtola.
More information