Disruptions and diversions
Traffic flow can be affected by many different factors, such as weather conditions, congestion, events or technical disruptions.
Pre-canceled trips and disruption messages are displayed in the Journey Planner and timetable service. We also report incidents on digital displays on buses, trams and stops.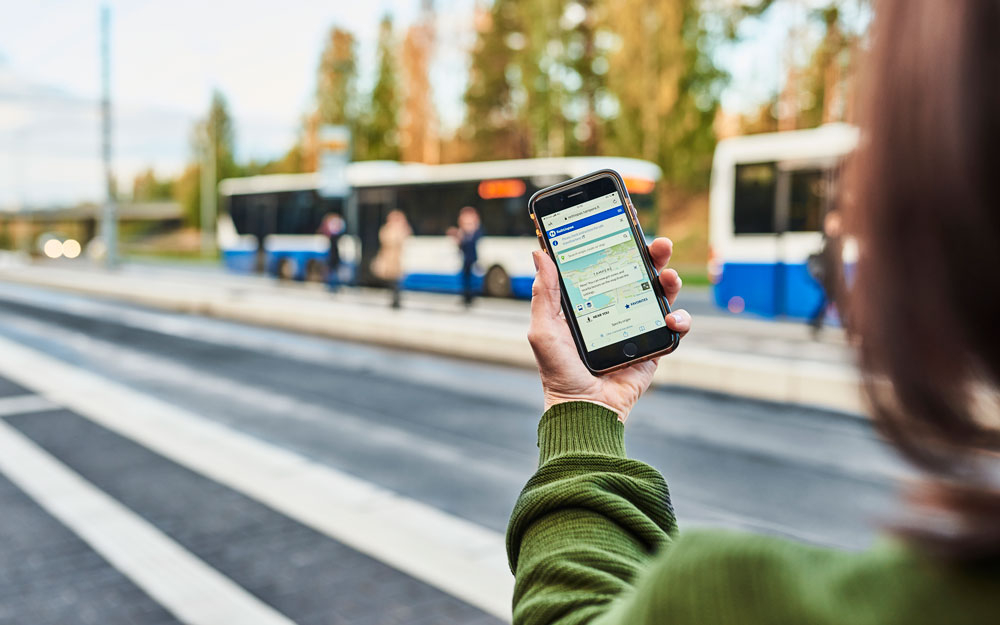 Detours during World Hockey Championships
The near blocks of Nokia Arena will be closed to traffic on several days during World Hockey Championships on May 13-29, 2022. Buses 2, 7, 9, 11, 12, 14, 15, 19, 26, 27, 28, 30, 31, 40, 80 and 103 will operate on exceptional routes with special MM line codes (eg 2MM, 15AM, 80YM, 103MM) .
Detours start between 10 a.m. and 2 p.m., and end at midnight.
There are no detours on Wednesday, May 25 and on Friday, May 27.
When there is no traffic barring, the lines will serve as normal. Other bus and tram lines serve as usual throughout the hockey championships.
Schedules and routes also for all bus and tram lines can be found in the Journey Planner and schedule service.
Tram replacement service
The tram service may be interrupted due to, for example, track damage or a technical fault. If the tram disturbance is estimated to last for more than 2 hours, buses 5, 7 and 18 may start a replacement service. If needed, a separate bus line 3R can be taken in use.
Replacement buses stop at the bus stops on the route, not at the tram stops. Bus stops for replacement traffic are marked with a red sign.