You will need just one ticket
We are taking a part to a commuter train experiment, where you can use a Nysse ticket in commuter traffic in the Tampere region (R and M trains) and in long-distance trains (Intercity, Pendolino and rail buses). This experiment is organized by The Ministry of Transport and Communications, the municipalities of the Tampere metropolitan area, VR, Nysse and the Pirkanmaan Liitto.

Train connections
Nysse tickets are valid between:
Nokia - Tampere: 3 zones, ABC
Lempäälä - Tampere: 3 zones, ABC
Orivesi - Tampere: 5 zones, ABCDE
Get your ticket online
With a Nysse ticket you can combine your bus and train trips. Choose your zones carefully, as they cannot be changed after purchasing a ticket. The ticket can be purchased onto a travel card, or from Nysse Mobiili app starting January 4, 2021.
The night fare is charged from 00:00 to 04:40 in addition to the season ticket and mobile single ticket. It can be paid with the value ticket on the travel card, as it will be automatically charged on the station ticket device. At Nysse Mobile, the night fare is charged to the payment card when purchasing a single ticket. The night fare cannot be paid in cash in trains.
When you travel with the Nysse tickets, you can not reserve a place on the train. You can sit in the vacancies, but always give priority to the passenger who booked the seat.
Check in at the train station platform
Always verify your ticket on the device at the train station platform, before you get on the train. The devices work in the same way as on buses and trams. If you have not checked in before your trip, you may be charged a penalty fare.
The travel card is placed in a circle below the reader's screen. A ticket purchased in the Nella.fi online service will activate on the device. Travel card balance will update onto Nella within 24 hours.
The Qr code of the mobile ticket is displayed under the device. Open the ticket and place your phone screen up on the device stand. Align the Qr code with the green light.
Nysse is responsible for the ticket devices of the station platforms. Device faults can be reported using the feedback form.

Travel information
On the bus prams, wheelchair and guide dog or pet are free of charge. There is a charge for the bicycle on the bus.
On trains we follow VR's travel rules:
The maps for the train stations
Tampere
There are three card readers in every platform (rails 1-5). Tampere train station is located in zone A.
Lempäälä
You can find the cardreaders on platform 3. Lempäälä train station is located in zone C.
Nokia
You can find the cardreaders on the platform, rail 1. Nokia train station is located in zone C.
Orivesi
There are card readers in Orivesi central train station as well as Orivesi stop.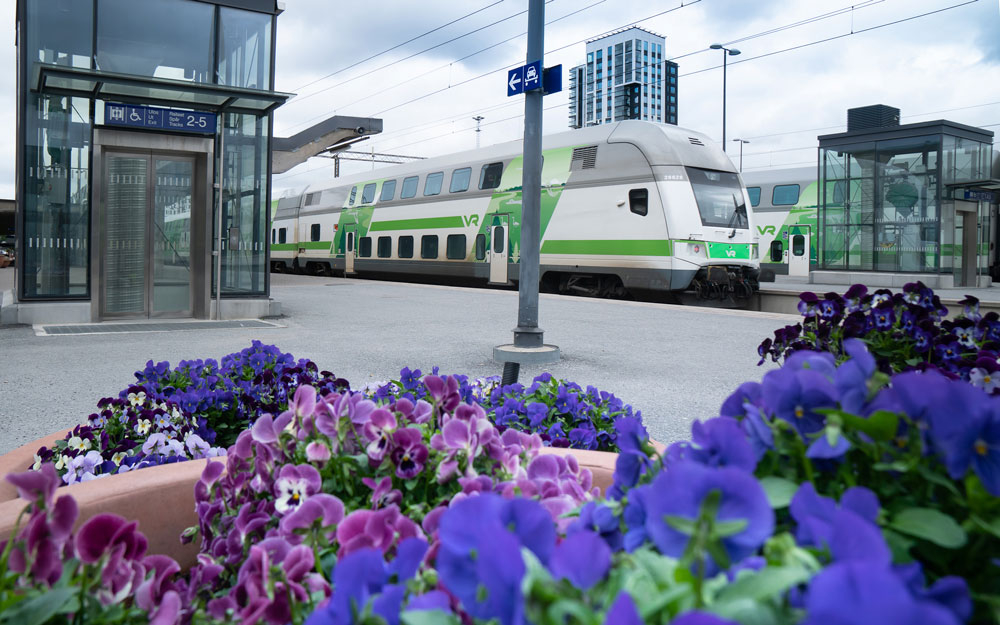 Links and more information