Pay your train trips with Season Ticket
Season Ticket loaded on your Travelcard can be used in local trains (R- and M-trains) as well as long distance trains (Intercity, Pendolino and rail buses) inside Tampere region.
The Season Ticket with requisited zones comprises an unlimited number of trips in buses, trams and trains.
Get your Season Ticket online
The easiest way to get your own Travelcard is to buy it online, in Nella.fi -online service, where you can also purchase the Season Ticket on your Travelcard. You can also buy a Travelcard in our customer service and the tickets in any of our top-up points.
When you buy the Season Ticket, be careful to choose the right zones: they cannot be changed during the period of validity.
When you travel in a train with Nysse Season Ticket, there is no reservation for the seat. You may choose a free seat, but give priority to a passenger with reserved seat. If you travel between 00.00 -4.40 am, you should also have a Value Ticket for the night fare loaded on your Travel card.

The validity of the ticket
The Season Ticket is valid between:
Nokia - Tampere 3 zones ABC
Lempäälä - Tampere 3 zones ABC
Orivesi - Tampere 5 zones ABCDE
Show your ticket to the card reader on the platform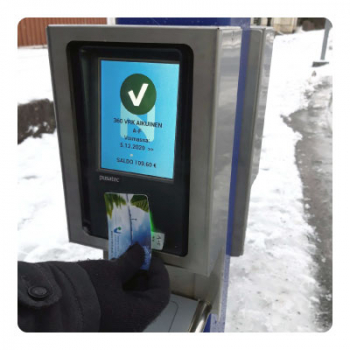 Always show your Travelcard to the card reader on the station platform before entering a train.
Place your card on the circle. If you have purchased a ticket in Nella.fi -online service, the ticket activates when you show the card to the reader. Please notice, that the tickets can be loaded no earlier than two hours after the time of purchase.
In trains and trams the night fare cannot be payed in cash, so you should always have a Value Ticket loaded on the card if you travel during the night. The night fare is payed automatically with the Value Ticket from 00.00 - 4.40 am. In trains the Value Ticket can only be used in paying the night fare, not for the trip.
The inspection fee can be charged, if the Season Ticket has not been registered in the card reader.
Please contact us, if there are any malfunctions with the cardreaders on the platforms.
The maps for the train stations
Tampere
There are three card readers in every platform (rails 1-5). Tampere train station is located in zone A.
Lempäälä
You can find the cardreaders on platform 3. Lempäälä train station is located in zone C.
Nokia
You can find the cardreaders on the platform, rail 1. Nokia train station is located in zone C.
Orivesi
There are card readers in Orivesi central train station as well as Orivesi stop.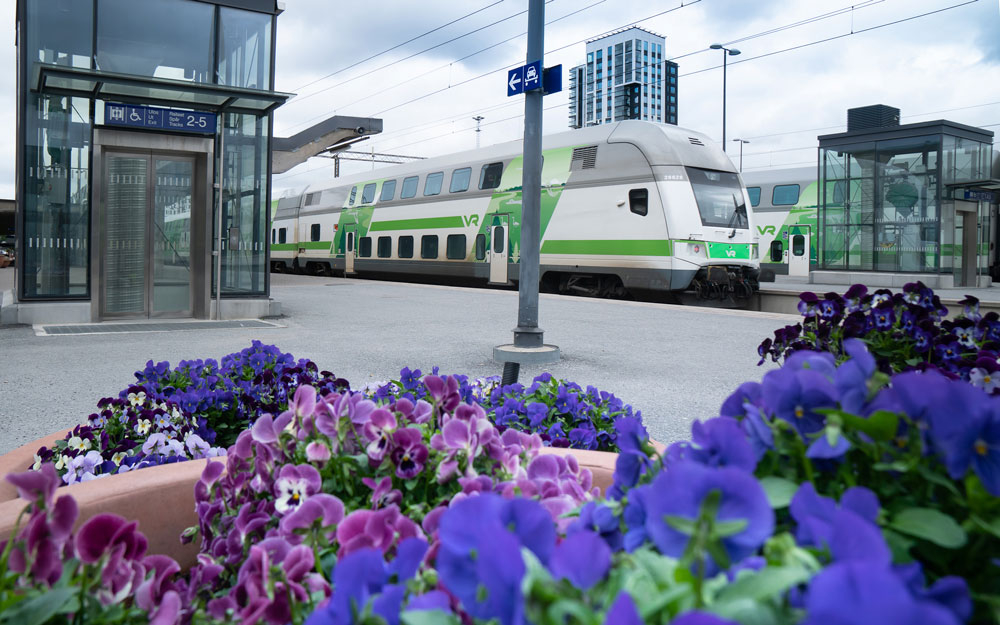 Links and more information