Fast line to Tampere-Pirkkala Airport
The bus line 103 runs daily between Tampere-Pirkkala Airport and Tampere. The route passes through the train station and bus station in the city center. The bus line to Airport is fast, the journey from Tampere takes about 30 minutes.
The bus 103 serves all flights
The line 103 has connections for both departing and arriving flights. The bus departs from Tampere about two hours before the departure of the flight. The bus will be waiting for passengers arriving at the flight. If the flight is delayed, the bus will wait for passengers within the limits allowed by the bus schedules.
Bus 103 stops and picks up passengers in front of terminals 1 and 2 at Tampere-Pirkkala Airport. Line schedules are subject to change due to changes in flight schedules.
Tickets
Tampere is located in the payment zones A and B. The airport is in the zone C. Therefore you will need a ticket for three zones, A, B and C. You can pay for your trip with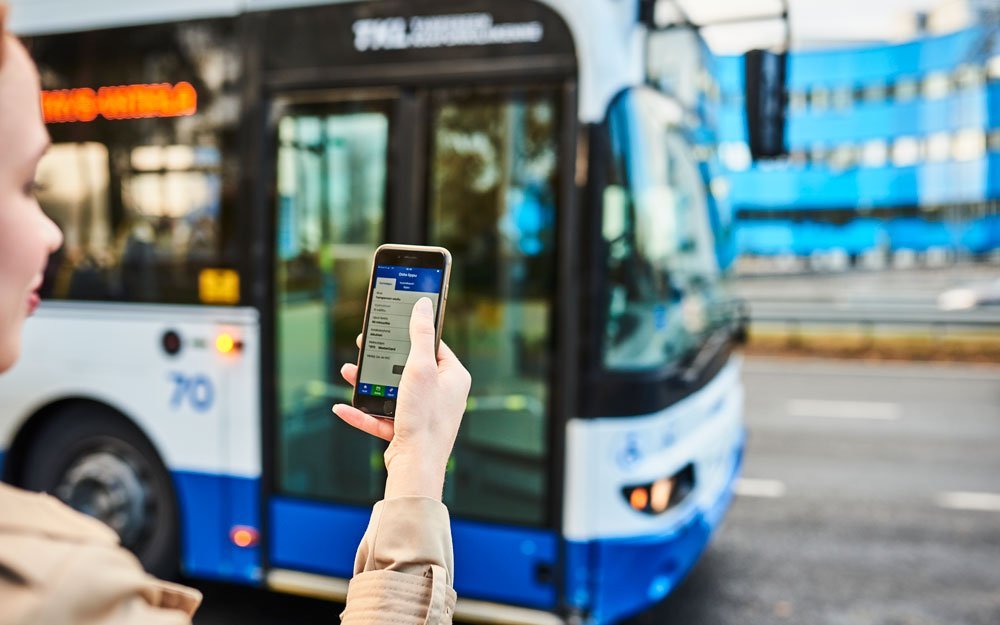 More information